The Isle Choral Society meets every Monday evening during term-time in the Imperial Hall, Chapel Street, Epworth. Rehearsals are from 7.00 pm until 9.00 pm.
We aim to produce at least three Concerts per year, with dates arranged near Easter, mid-summer and near Christmas.  In addition we are developing links with local choirs and schools.  We often host USA choirs with Wesley connections on their tours in joint concerts.
The Easter Concert is often our major performance of the year.
The Summer Concert is of a lighter nature and often includes music from musical theatre.
The Society is affiliated to "Making Music" and sponsored by "Awards for All".
Music Director Robert Steadman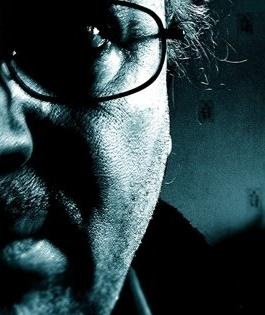 Robert Steadman was born in Chiswick, London on April 1st 1965. He was brought up in Basingstoke, attending the Richard Aldworth School, before studying on the Pre-Professional Music Course at Cricklade College, Andover. In 1984, he gained an Associate of the Royal College of Music (A.R.C.M.) in tuba performance.
He read music at Keble College, Oxford, graduating in 1986. During his time at Oxford, Robert was the musical director of many shows and, notably, became President of the Oxford Revue Company working with Armando Ianucci and John Sparkes.
In 1995, Robert moved to the East Midlands and, following his marriage to Tracy Fudge in 2000,  he moved to Matlock, Derbyshire. They have one son and two daughters.

While much of his output has been written for amateurs and young musicians he has also written several pieces of music for the percussionist Evelyn Glennie, for the Royal Philharmonic Orchestra, for London Brass Virtuosi, for the saxophonist Sarah Field and for the East of England Orchestra (now Sinfonia ViVA). He has written two symphonies and two operas, but is probably best known for his choral music. He has also written a great deal of chamber music, including several pieces for the Holywell Ensemble. One of his anthems was used at the memorial service for the Dunblane Massacre. He even branched out into radio jingles and penned a song for the BBC Radio One DJ, Chris Evans.
His music is published by Vanderbeek & Imrie Ltd.
Accompanist Maurice Davies
Maurice Davies studied music at Reading University where he was taught piano by Ronald Lumsden. He holds the LRSM and LTCL (distinction) diplomas in piano performance. He is busy as pianist and piano teacher in schools and colleges and teaches piano privately.
He is Accompaninst of the Isle Choral Singers and is involved as composer, pianist and singer with the Isle Chamber Choir. He is a regular performer at the Allegro Appassionato concert series in Louth where he has promoted outstanding young people and also given solo recitals.
He has written much woodwind music including a Flute Sonata, a Clarinet Fantasia and the piece he is proudest of, his Alto Saxophone Sonata. He has also written solo piano music, piano duets, an Organ Sonata and choral music. A revival of his choral piece The Promise saw it taken up by five choirs. In 2019 he received a commission to write a choral piece, A Song For Brigg. This was due to be premiered in March 2020, hopefully this will take place in 2022.
During the lockdowns he wrote a series of pieces for two outstanding brass students, all of which he has got published, and over 50 short piano pieces all of which he performed online.